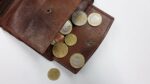 How much does neem oil cost?
We sell various neem oil products in our shop. They are as follows:
250ml water soluble neem oil- £16.99
500ml cold-pressed neem oil– £13.99
5 litre cold-pressed neem oil– £95.00
250ml neem shampoo for dogs– £8.99
100ml natural neem oil– £6.49
We also sell a water soluble neem oil and spray bottle bundle for £17.99. This can create up to 25 litres of neem spray for personal use.
We offer free UK delivery on all items. Please read this page for information on delivery to Europe.